Ready to put on your flippers, and set off on your adventure? Learn the basics of scuba diving without further delay with the FFESSM levels. A few days are enough to acquire all the knowledge and technique necessary for guided exploration diving to a depth of 60 meters.
While diving, you will learn the basics of the discipline, manipulate the equipment, and have fun, since most of this course is focused on discovering the aquatic environment. New extraordinary sensations are offered to you, in complete safety. Once acquired, your certification is valid for life!
Level 1 diver
The Level 1 (N1) diver is able to perform exploration dives. Up to a depth of 20 m, in a longline, with a Longline Guide (GP) who takes charge of the dive.
| | |
| --- | --- |
| Minimum age to participate: | 15 |
| Requirement for the certification: | OPEN WATER |
| Number of theoretical sessions: | 1 |
| Number of session in natural environement: | 6 |
| Maximum depht during the training: | 20 m |
| Duration of the training program: | 3 days |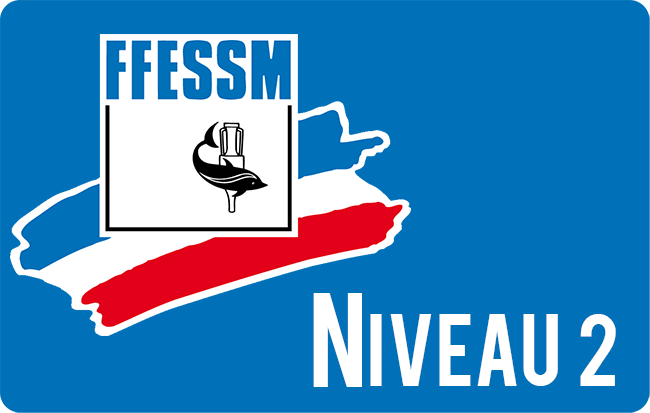 Level 2 Diver
The Level 2 (N2) diver is capable of conducting exploration dives. Up to a depth of 20 m, without hoist guide. And at a depth of 40m, with a Lift Guide who takes charge of the dive.
| | |
| --- | --- |
| Minimum age to participate: | 16 |
| Requirement for the certification: | Level 2 |
| Number of theoretical sessions: | 2 |
| Number of sessions in natural environment: | 10 |
| Maximum depht during the training: | 20 to 40 m |
| Duration of the training program: | 5 days |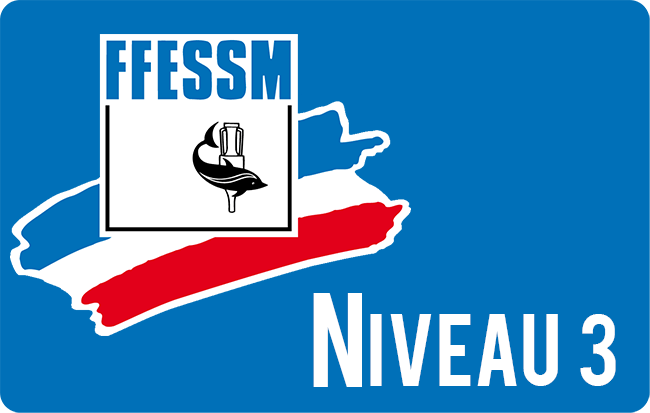 Level 3 Diver
The Level 3 diver (N3) is able to perform exploration dives autonomously. Up to 40m without a leader. And up to 60m without GP but with a dive director
| | |
| --- | --- |
| Minimum age to participate: | 18 |
| Requirement for the certification: | Level 2 |
| Number of theoretical sessions: | 3 |
| Number of sessions in natural environment: | 10 |
| Maximum depht during the training: | 40 to 60 m |
| Duration of the training program: | 5 days |